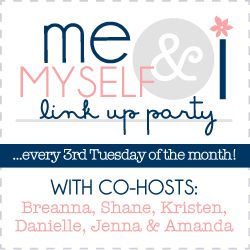 What are your top 5 favorite movies to watch during the Holidays?
Love Actually

Charlie Brown Christmas

Love Actually

4 Christmases

Love Actually
Ok I'm a huge Love Actually fan, but it my favorite holiday movie and I love the british accents, the cute story, and I love sharing it with friends!
In the month of giving thanks, what are you most thankful for?
I am most thankful for my husband. He is my best friend, my partner in crime, my cheerleader, and someone who loves me unconditionally. I never thought I would find a man like him or anyone to marry, but I found him and in the last four years he is someone that has changed my world. He turned it upside down, took care of me through being so ill, believed that I would get better, encouraged me, and then held my hand through marriage and again through surgery and my WLS was a much bigger change than either of us thought. He is a rock to me...my rock. I love him.
If there was a quote or verse to describe your life, what would it be?
Be the change you want to see in the world - Ghandi
Who in the family are you most like?
I think most like my Dad and I look most like my mom. I argue like my brother and I'm a social butterfly like my little sister, but I am just me - unique.
What is your favorite drink to order at Starbucks?
Tall Chai Latte with Soy hands down is my drink! I will drink it hot and I will drink it cold....I love it. TOTALLY!