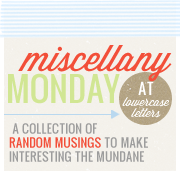 I heart my kitchen aid mixer. My super cute husband got her for my birthday and I'm in love! I'm baking up a storm which is super fun and though some haven't been the most WLS friendly recipes, it still has been nice to bake, cook, mix, and do all that fun stuff with Miss Molly. Yes her name is Miss Molly afterall she is super sassy and red and I need a name that was rhythmic. Here is Miss Molly's journey over the last few weeks.
Miss Molly's inaugural cooking expedition - chocolate chip cookies

First batch of cookies from Miss Molly!

Allowing the super cute husband to handle Miss Molly....he was nice to her!

Miss Molly's first pudding expedition - she helped us create chocolate banana pudding!
 I'm excited to say that in 17 days I'll be in Dallas for the Obesity Action Coalition's conference. I'm so excited to be able to meet some BBGC members (after watching all the fun they had in Atlanta for the obesity help conference) and I'm super excited to be able to do the Walk for Obesity. I've even convinced my super cute husband to come and cheer me on, take photos so when I cross the finish line I can cross #5 on my 31 things to do on for my 31st list! I bought my BBGC shirt to wear for the walk and can't wait to get it and decorate it! Saaahhhhweet :-)
For all my weight loss bloggers out there a new friend on facebook has created a group for us specifically check out
http://www.facebook.com/#!/groups/433004710091083/
and add your blog!