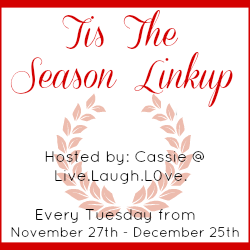 When I think of the holidays I think of fun drinks (in my former self that could have alcohol), but alas WLS prevents that so the past two holidays have been fun, warm drinks that can be shared with everyone. Don't get me wrong I can still be a mean bartender, but can't partake. So if you are in a bartender or a DD hit me up!
Holiday drinks should be festive. They should be fun and they should be something special because the Holidays are special...and remeber I'm uber over the top about the holidays. So I'm going to share with you a few of my new favorite holiday warm beverages to shake that cold off or get you in the mood for the holiday season.
Red Velvet Chocolate Tea - yes you read that tea. Republic of Tea is my fav and I just had to try this one. I made some homemade peppermint whipped cream and mixed it in and it was a devine treat. So if you are out this season and see it - pick it up.
Then there is hot chocolate by the Pioneer Woman. I adore her, her show, and her cooking so I'm so excited to make this for my hubby and I to sip on while opening presents this year. Check out the link to the pin
http://pinterest.com/pin/69242912990685827/
I also love peppermint just like my Dad does, so I did find a pin recently that I will be making this weekend for homemade peppermint hot chocolate mix. I definitely think this is something I could keep for year around (because I don't drink that much hot chocolate) but I'm thinking with a dab of real whipped cream on top hello Starbucks in your kitchen.
Happy Holidays and here is to warm drink in your future!